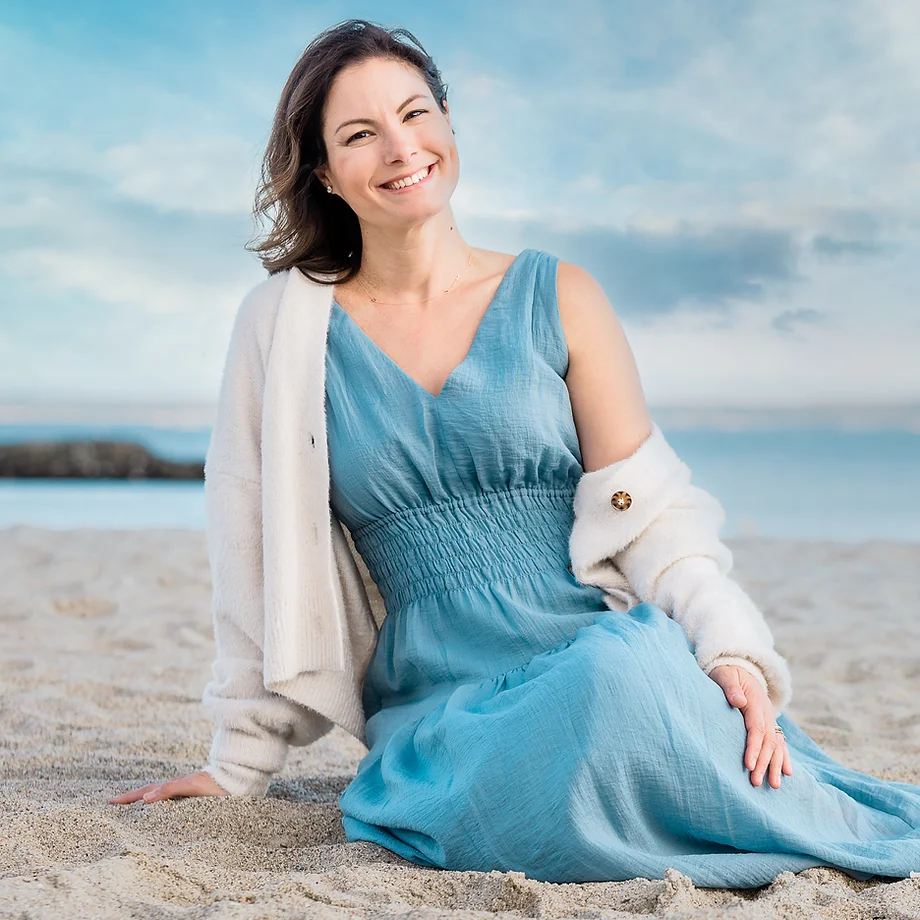 DR. YAEL SVERDLIK MARKOWICZ
Doctor of Acupuncture & Chinese Medicine
ADDRESS:
1600 Harrison Avenue, Suite 203
Mamaroneck, New York 10543
DESIGNATIONS & CERTIFICATIONS INCLUDE:
DACM  Doctor of Chinese Medicine
L.Ac. Licensed Acupuncturist
LMT Licensed Massage Therapist
CD Certified Doula
Certified Yoga Instructor
In December of 2001, I completed my BA in Economics with a double minor in Studio Art and Philosophy from Stony Brook University in Long Island, NY.  Immediately following graduation, I moved to Cremona, Italy to enroll in the International Violin Making School to follow in my father's footsteps and become a luthier.  After 3 years I obtained my certificate for violin making, after which I worked with my father for 4 years.  During my tenure in Italy, I became avidly involved in Yoga, Tai Qi, Qi Gong, Shiatsu, and nutrition; eventually realizing that this was where my future journey would take me.
In 2009, I enrolled in the Pacific College of Oriental Medicine in New York (PCOM), after having been successfully treated with Chinese Medicine for my own gynecological issues.  Due to my successes with Chinese Medicine, and the frustrations I endured with Allopathic Medicine, I concentrated primarily on women's health from menarche to menopause, but of course had the privilege of treating a wide array of diseases and disorders while at PCOM. 
During my time at PCOM, I was able to study at the San Diego Campus in CA where I completed internships at the Seniors Clinic- working with senior citizens, as well as the Acusport Health Center, which focused on Orthopedic Disorders.  Upon returning to New York, I interned at the Institute for Women and Disabilities (IWD), which is affiliated with NYU Medical Center.  Here I worked with women suffering from Multiple Sclerosis, Paraplegia, and Fibromyalgia, along with all of the complications that may arise from these disabilities.
While attending school, I also completed a yoga teacher training, became a licensed massage therapist as well as becoming a certified Doula with DONA International.
For two years, I worked very closely with Dr. Claudia Citkovitz, PhD, L.Ac. doing post graduate work in Labor and Delivery at Lutheran Hospital in Brooklyn and a Teacher's Assistant at Pacific College of Oriental Medicine.
In the end of 2016 I sold my manhattan practice to embark on my most passionate journey, motherhood. I had a daughter in January of 2017 and a son in September of 2018.  During my maternity leave I completed my doctoral work with Pacific College of Oriental Medicine, making me a Doctor of Acupuncture and Chinese medicine (DACM).
I started practicing again in Westchester, NY in 2019 and am currently working with along side my colleague Dr. Kathy Casey at Touchstone Acupuncture in a beautiful healing space in Mamaroneck, NY. In my practice, I offer Acupuncture, Herbal Consultations, Body Work, and Nutritional Counseling.  I incorporate my knowledge of yoga and meditation in order to provide you with the right tools you need to achieve optimal health. It is always an honor for me to help people on their healing journey, and I look forward to meeting you and working together to achieve your ultimate health goals.